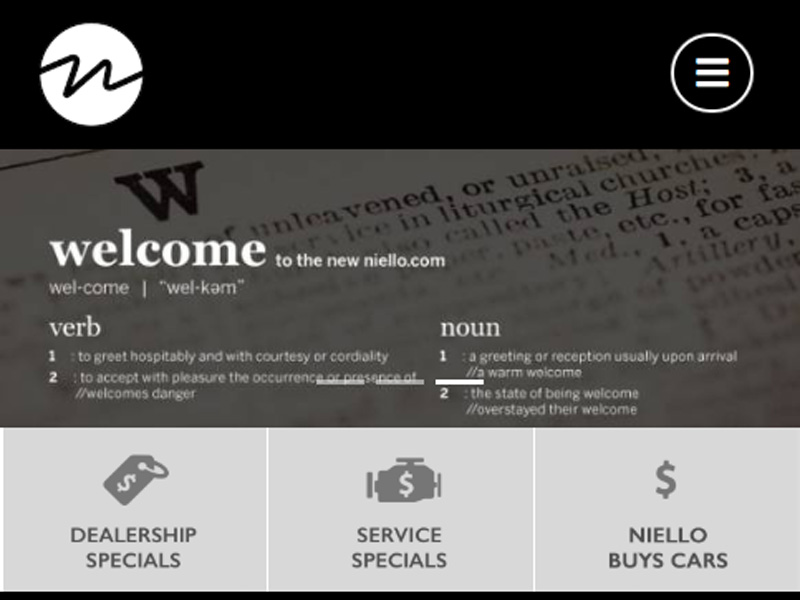 Welcome to the new niello.com
Why now? The answer to that question is really just as simple as "why not?" The decision to redesign, update and enhance Niello.com, the window into The Niello Company, took months of research and strategic planning. Along the way, we discovered that now is the absolute best time to make this change.
The landscape of the automotive industry has always been a complex one with new products, processes and competitors entering daily. As customers take control of their retail experience in every capacity (thanks Amazon!), The Niello Company responded and rebuilt an online tool which appeals to our customers, provides information at their discretion, and has the ability to adapt as needed.
Welcome to the new niello.com.
We couldn't be happier and hope you, our customer, feels the same way.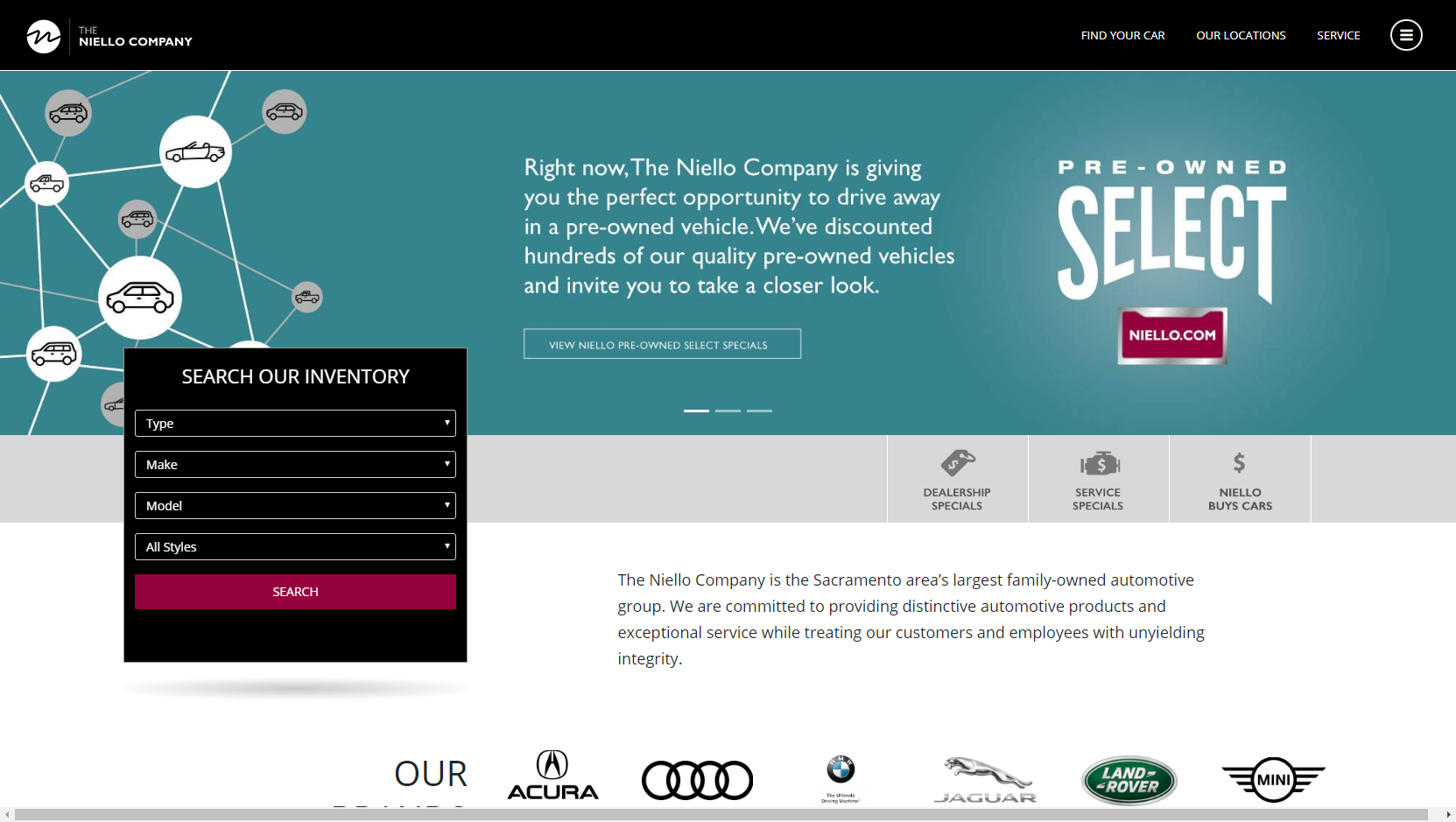 With the new niello.com, you are able to sort and search through hundreds of new and pre-owned vehicles seamlessly between our 11 dealerships. The filter and sort tools are simple and easy, giving you the freedom to sort by the obvious criteria (make & model, new & used) to the more specific features that define a vehicle.
And what's better, the features are the things we learned were most important to you:
Body style, color, miles, price, and so much more!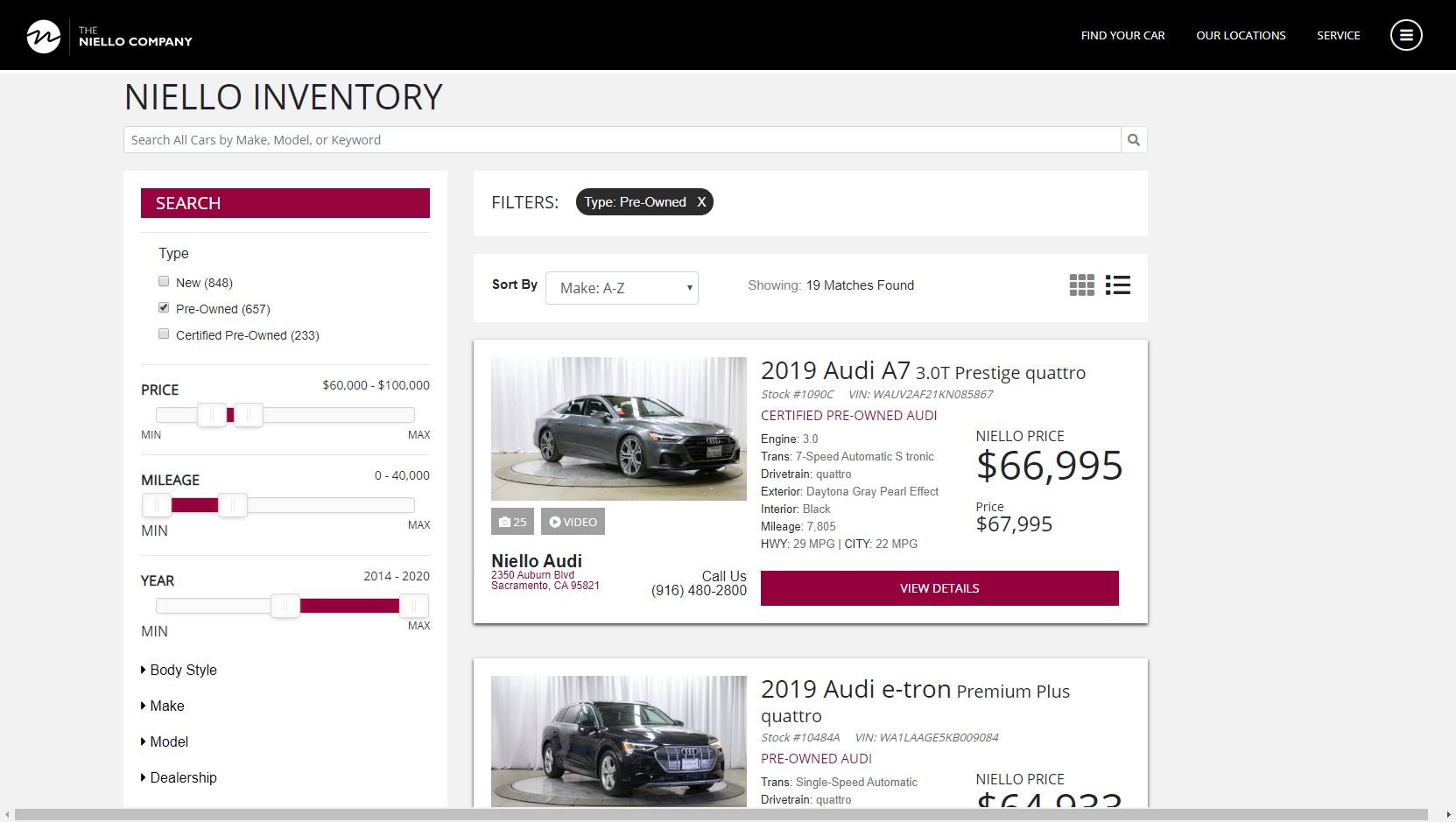 We think you might like this part too. You are able to shop our sales, service and parts specials by brand and dealership, or by offer, or price or type. There are two new specials pages dedicated to listing out every special at every store, all in one place. You can define a payment range and see what options you have. You might be surprised at what fits your budget!

On the service side, you can see who has the best rates on an oil change and then easily schedule appointments. For sales, you can list out the monthly lease payments on a wide selection of offers. And you can do all of this without making a phone call, chat inquiry or stepping foot into a dealership, unless you want to!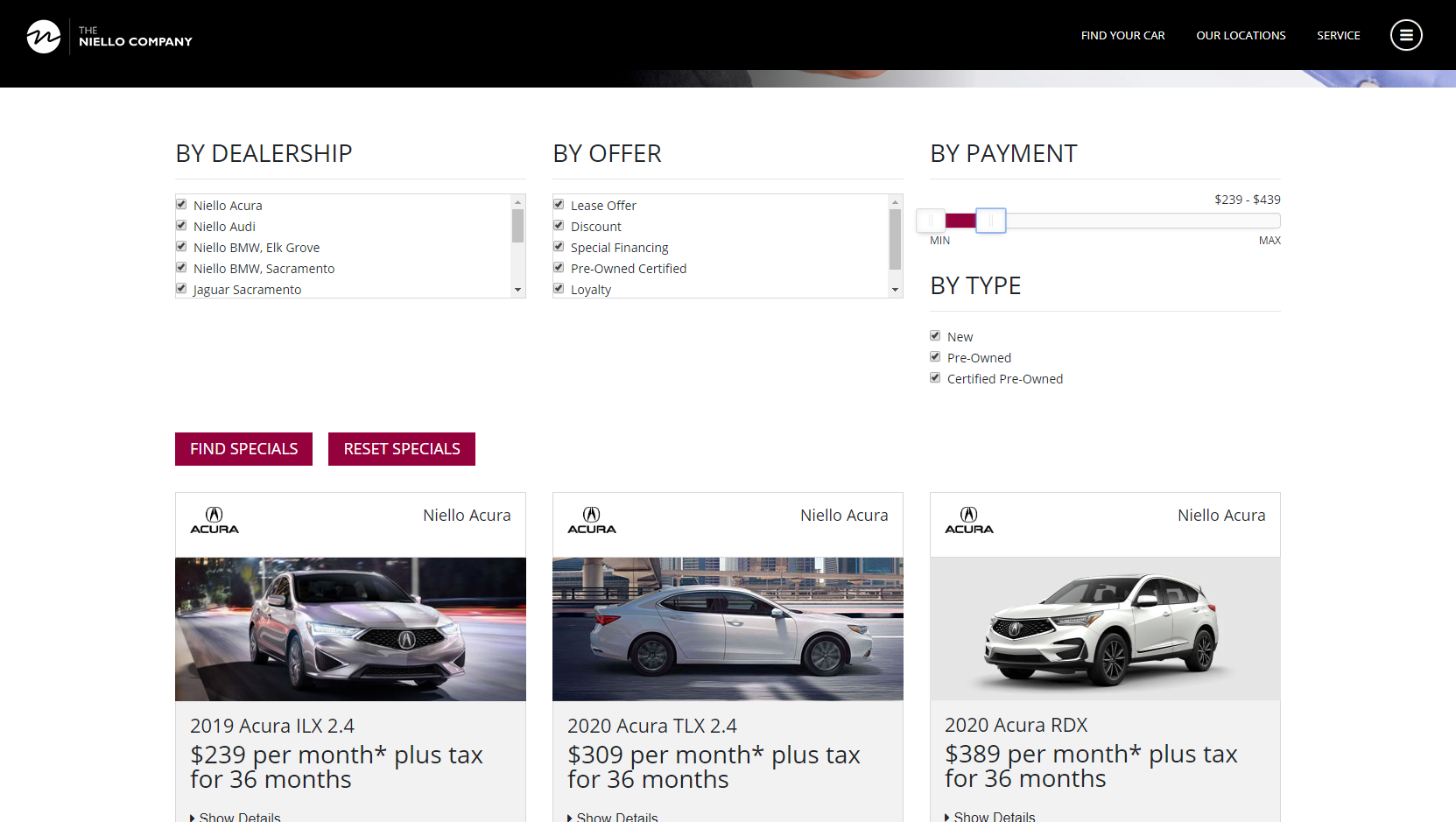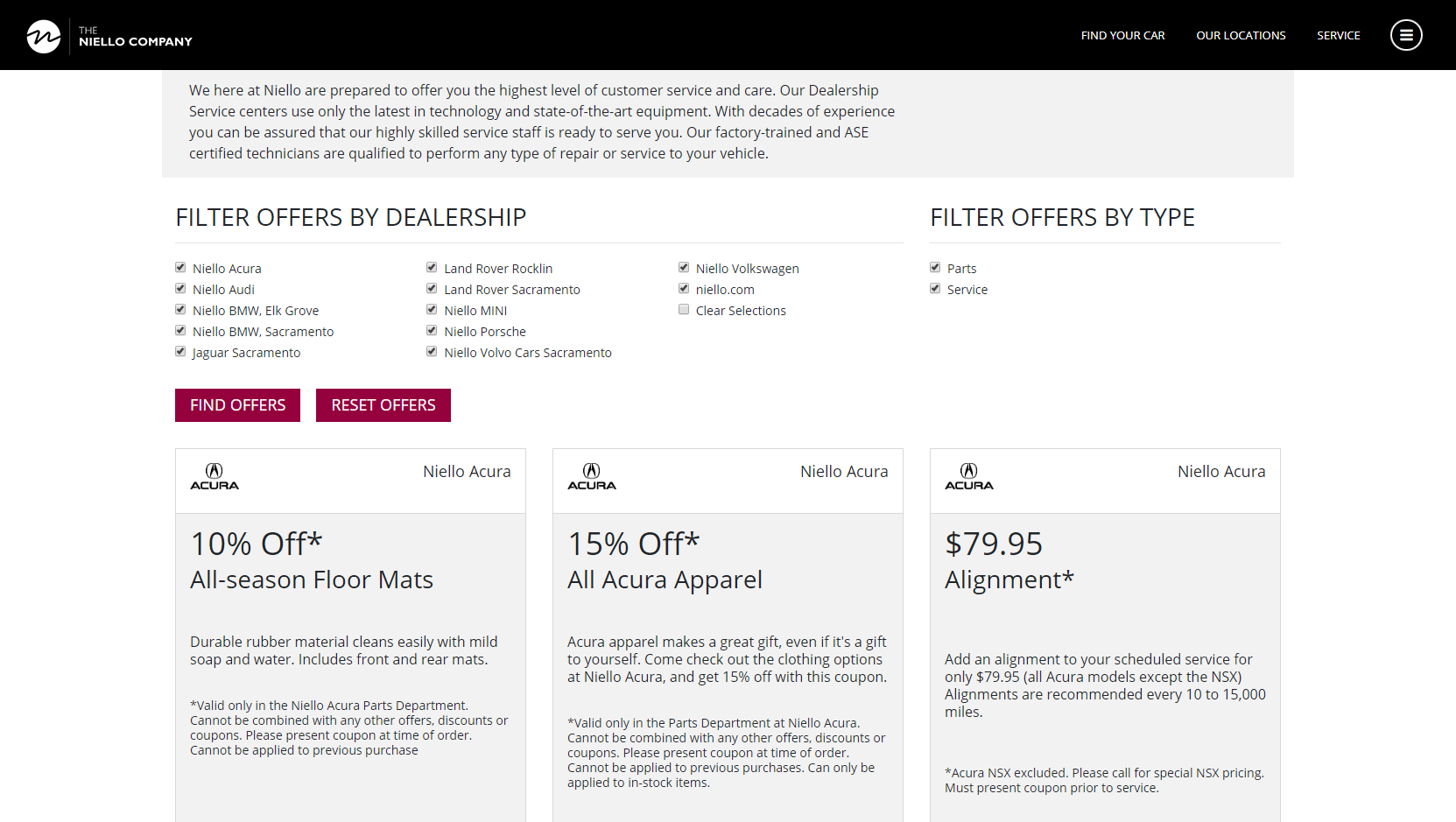 The remaining components of this brand new site focus on telling our Niello story. As we approach our centennial anniversary, there has never been a better time for us to share with you who we are as a company. Far beyond our mission and vision statements lies a deep and rich automotive legacy we are proud to share.
We invite you to explore the new Niello.com.